Thank you
We have been overwhelmed by the support after Our Family Farm Rescue on Channel 5.
We are nearing the completion of our conversion and one that is complete, we will improve our ordering system.  Until then, it is easier for us to manage sales via our email, rather than online ordering.  So if you wish to place and order, please email us and we will send you details of what we have in stock at the moment.
If you don't want to buy, but would like updates on our progress, both with the smokery, farm and build, then sign up to our mailing list for our newsletter.
James & Karen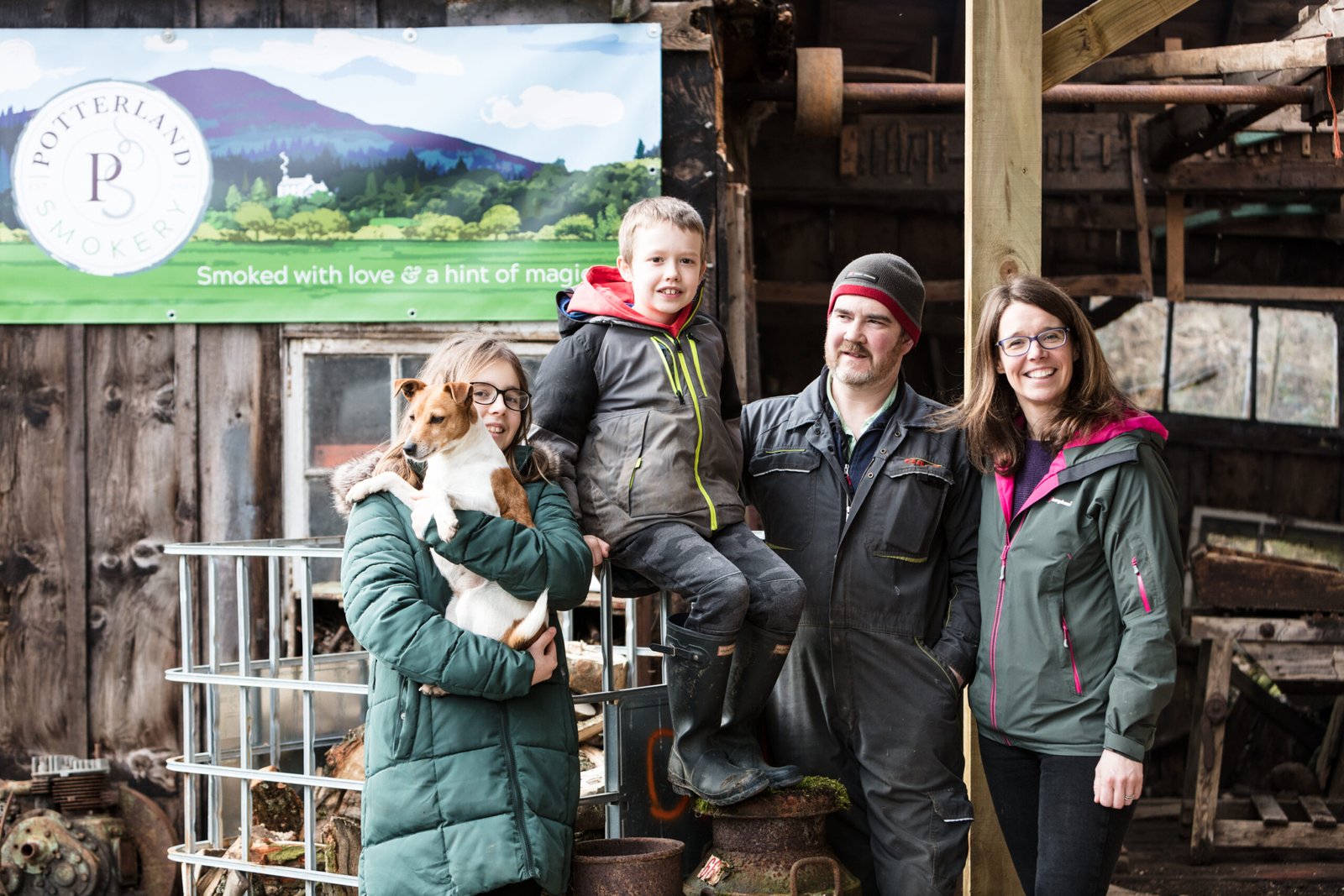 Potterland Smokery
The Baird family welcome you to Potterland Smokery based in the picturesque South West Scotland.  We are a beef and sheep farm that has started a diversification journey of smoking our own produce, right here on the Farm, on our hand built smoker. You can learn more about our story "Our Family Farm Rescue with Adam Henson" available on  My 5, Channel 5s catch up channel
Smoked Lamb
Scotland has a long history of producing a rich and varied selection of world-class cuisine.   
Smoking meat is an ancient method of cooking.
It is a long, slow and gentle process, which allows us to add the final levels of flavour to our home bred animals, as we bring our farm to your fork.
Shop Now
Potterland's Unique Smoker
James has always been interested in engineering and he has honed his skills working on a range of agricultural machinery.  With these same skills, he has created two smokers (so far) here on the farm.  His first smoker was made from old oil drums.  We smoked meat for our own use and quickly realised it was too good not to share! 
As we embarked on our diversification journey, James designed and hand built our current smoker, right here in the farm workshop.  The smoker is bigger, crafted from a disused gas tank, and allows for more meat to be smoked at once.  The design is an ongoing project as each smoke leads to a tweak here or modification there as we strive for perfectly smoked meat.